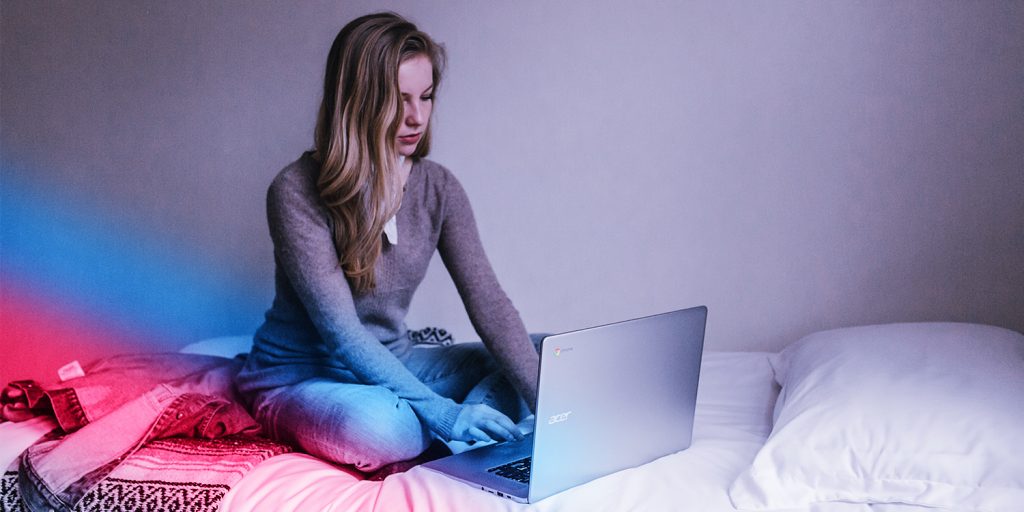 " A lot of women are into the writing business right now. The Internet perennially needs content for websites or for articles or for eBooks or even for sales letters and press releases "
There is currently a lot of talk about women doing well in business, especially if they are working from home over the Internet. Women who are busy with their domestic lives have actually found a way to make something meaningful out of their lives through these home businesses that they can run online. Probably you are interested in pursuing such an activity too. But, before you can become a successful home businesswoman, the most important thing for you to do is to decide what business niche you want to enter.
This isn't easy, and you need to know what kinds of options exist for you. Here we shall see a list of the best home businesses for women, which you can use to choose something for yourself as well.
Starting a Hobby Website
A lot of women are doing this and are very happy with it. There must be something that interests you—trying out new recipes in the kitchen, crochet work, making candles, painting, reviewing things you use, making scrapbooks, whatever! Enterprising women are making businesses out of such kinds of knowledge that they might have. It is quite easy actually, because there is not much to learn when the subject is a passionate one for them.
At the same time, it has become extremely easy to build a website. You could do it within an hour and have your website up and running as well. Then get your product line ready and you are done. Post some meaningful content on your website and promote your business through online article directories, blogs, social networking websites and such other places. Learn about lead generation and use it to your advantage.
This might sound too simple, but this is the way home businesswomen are starting out. Of course, then they live and learn, and that's what helps bring in the profits. But, to make a start, you need to have these things and a diehard spirit that propels you to go on.
Blogging
Blogging has become the new-age business for home women entrepreneurs. Actually, blogging doesn't bring in money directly, but it does help in building an amazing amount of popularity and even a fan following. You could even tap this for a business pursuit. For instance, you might blog something meaningful and then provide people with a link to your website where you are selling something. Or, you could give people a link to download a product you are affiliated with. You could also make them download an eBook or add themselves to a newsletter subscription list and thus generate a list. All this helps if you want to start a business soon; the list can be looked upon as your preliminary stream of visitors.
Writing
A lot of women are into the writing business right now. The Internet is perennially needing content. This content could be content for websites or for articles or for eBooks or even for sales letters and press releases. Or, they might want some marketing and promotional content. If you have the writer's bug in you, you could establish a neat little business providing people with such content. You could even work at your own leisure and choose subjects that you love to write on.
As your business grows and you start getting more clients, probably you would like to enlist more writers and build a team. Once again, the Internet helps you amazingly well here, because you can hire writers from all over the world. This could become a very big business if you do it seriously.
Filling Out Surveys
Women have some special fondness for this kind of business. The idea is to use a product of some company and then fill a simple feedback form for them. These professions are much in demand right now, because companies want to know how their products are being received by the people. The review forms could contain anywhere between 4 and 40 questions and the pay is almost always quite considerable.
Once again, women are turning these into complete home businesses. There are membership websites that provide women with suitable reviews to fill out everyday, from a list of topics that they have already selected. The beauty is that most of these people who fill out surveys have never used the products themselves, but they speak out of what they read on various review websites. This makes the whole job much faster and better-paying as well.
Direct Selling
Several women have become interested in such activities as well. Direct selling is just what its name indicates—these women are selling stuff directly on the Internet, mainly through a network marketing channel. They recruit people under themselves who also help in selling products. They get commissions for whatever their 'downline' sells. In that way, they earn through the sales they make and also commissions over the sales made by their downline.
Direct selling is certainly a great idea for women with a business bent of mind. Huge companies such as Amway, Herbalife and Tupperware have become multibillion dollar businesses and all of them started quite humbly too. But, if you are planning to start a direct selling business, you will first need to learn what it is all about and have a meeting with your sponsor who could teach you what you must exactly do.
There are several options for women who want to start their home businesses through the Internet. But, before going ahead and taking the plunge, these are some of the things that you have to think about:-
Make sure that you will be able to manage time between your work and your family. This is very important if you have young kids who need special attention.
Don't get too stressed. This can take away from your longevity. Even though you have a lot of tensions over your head, make sure you keep your wits about you
If you ever have to choose between your kids and your business, give your family the first priority. Business options will come again, but your family won't.